Discussion Starter
·
#1
·
Hello,
Does anyone have familiarity/knowledge/experience with this chain? I thought I'd found a pretty good budget option from a reputable manufacturer, but their website lists the max cc rating to be 400cc, although the max horsepower rating is 60hp.
Does the engine displacement actually affect the chain (i.e. chain is a bad match for the 471cc engine), or is it more a matter of how much power is being applied (i.e. chain is a good match for the 46~50hp engine)?
My guess is that the power being produced, and not the size of the power source, would be the determining factor, and that the somewhat confusing specs are just reflective of the tendency of displacement and power to be closely linked on most motorcycle engines. But I hope someone who has more than a guess can clarify it for me. Thanks.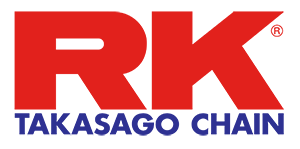 RK Chain SO Series O-Ring Motorcycle Chain blends performance and affordability. Ideal for low to mid range CC motorcycles. 20,000 Miles Warranty.

rkexcelamerica.com