Discussion Starter
·
#1
·
MotoDan requested it, but to be honest it doesn't take too much to get me talking about some of my old bikes.
I started with a cb550 back with I was 14 and that had such an impression on my during my impressionable years that I find myself buying a 1970's cb550 anytime I come across one. I have owned four so far - but I always lose my mind and end up selling them for a new model bike.
Here is a lovely cb550f supersport I had a couple years ago.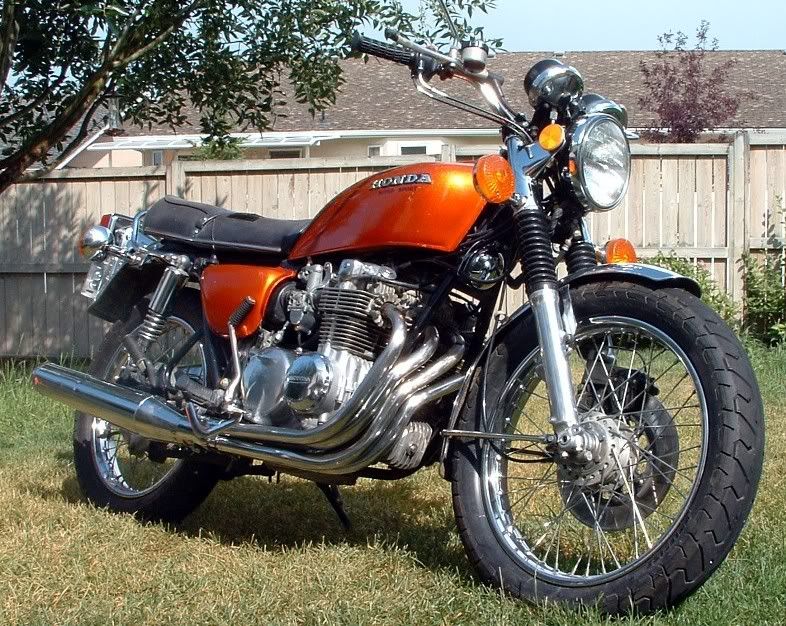 Loaded up for a bike trip that me and a buddy took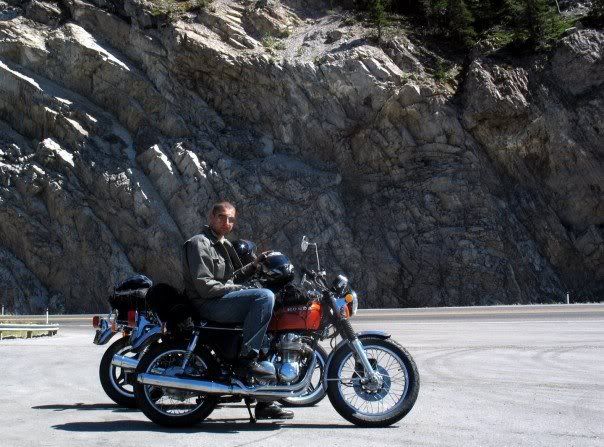 Here is my V-Strom. Was a great bike (except I never really warmed up to the yellow paint). As a DL1000 owner I encountered a few reviews that suggested that the DL650 could do everything that the 1000cc version could do (except burn more fuel).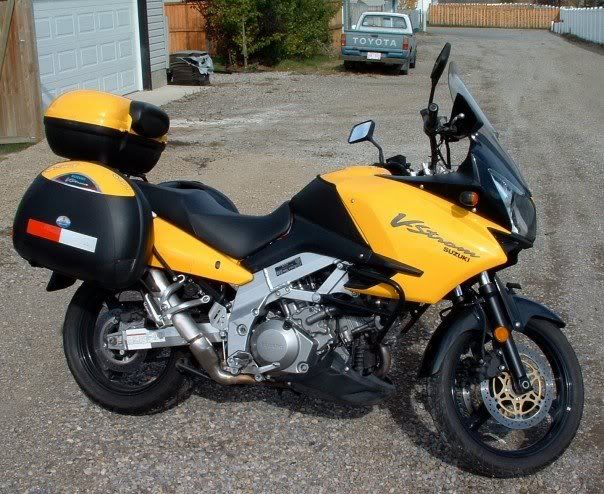 Here is my old Honda 919. A fantastic, classy I4 that never sold as well here, probably due to a public that thought they needed either a cruiser or a hard-core sportbike. As it was, the 919 was still more power than I needed, and had the same fuel mileage as my Honda Civic, making it hard to justify from a cost savings perspective. When I took this photo, I wheeled it out into the snow to get a Canadian rider shot.
Here is my most recent cb550 this one a "k" version. I regret selling all of y motorcycles, but this one still hurts to look at. The next time I find a int cb550, I am going to tatoo "don't sell" on my arm as a message to myself just incase I go temporarily insane again.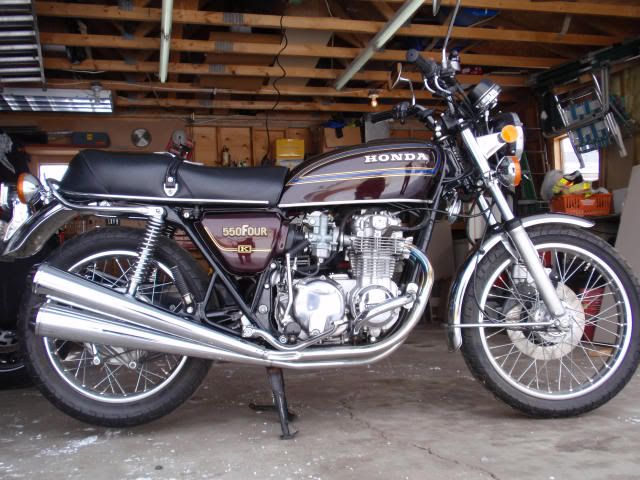 Here is my 650 Versys. The first and only bike I have bought brand new and the one that really convinced me that it isn't necessary for a motorcycle to be 1000+cc's; infact, that large size might actually stand in the way of real brilliance.
Putting the kids to work washing the Versys and a 1972 CL70 that I picked up to use a cool around town scooter. Sold it, don't know why.
In the past I have owned a couple other Hondas CB650, 1100 Shadow, and V45 Magna, as well as a 900cc Ninja a even a 441 BSA Victor. Even though, my blood runs Honda-red, I have to admit that the Versys was probably been the best all-round motorcycle I have owned so far. I am fully expecting the new CB500's to impress me the same way.