Venom stand to remove front tire
---
Hey guys have you ever used venom front stands to lift and remove the front wheel?
Using the lift, I can lift it but the lift blocks the bolt holes and stops me from removing the axle.
In order to retighten the axle I had to lower the bike back in the ground.
What is the secret?!?!?
Senior Member
Join Date: Dec 2014
Location: SoCal
Posts: 595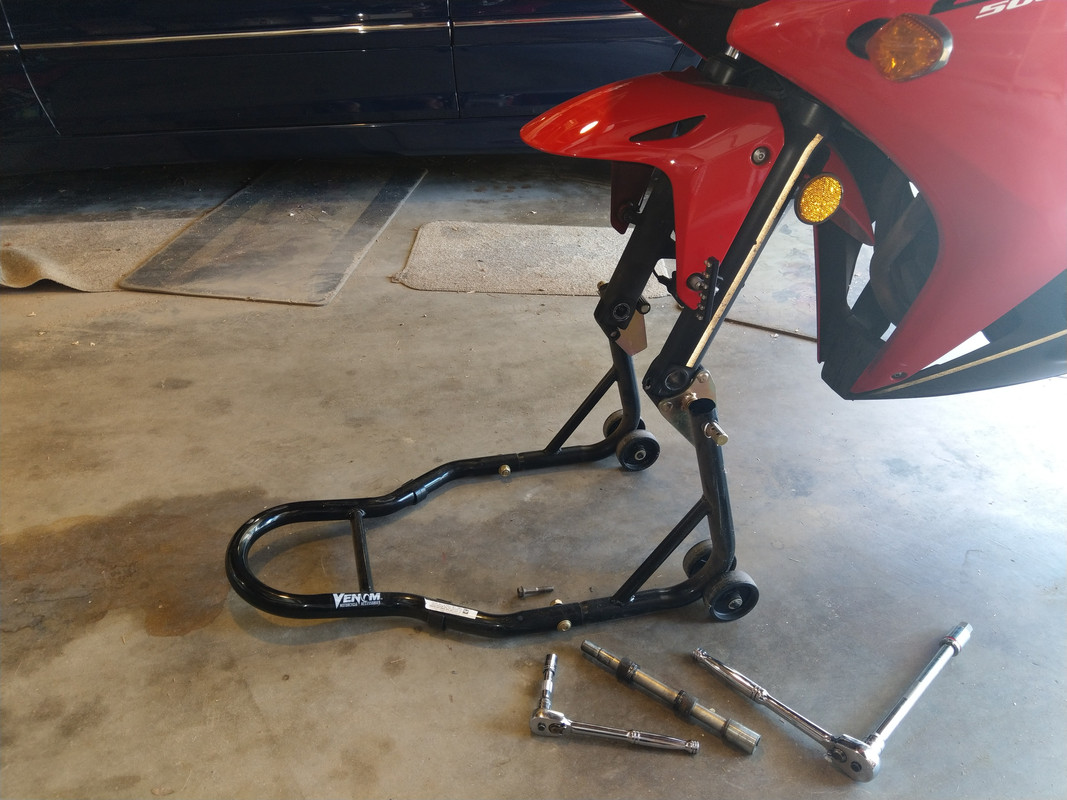 ---
2013 CBR500RA AC MILLENNIUM RED
Senior Member
Join Date: Apr 2017
Location: wirral uk
Posts: 269
What you need is a ABBA stand , front wheel or back wheel ,job done.

Plasma1
i just use two Ancra tie downs. I put to heavy duty hooks in cross beam in garage, and hook Ancras to them and then to the handlebars (or circle straps off top of triple yoke. Just be sure you put the hooks as far out as you can.
---
"The difference between death and taxes is that death doesn't change every time congress meets." - Will Rogers