With a good quality 'O' or 'X' ring chain, the main purpose of additional maintenance is to keep it clean, and lubricate its interface with the sprocket teeth. So you want something that sticks. Old fashioned chains, you needed something that penetrated into the pin/roller joint too.
When the time comes, I'll pay the extra for an 'X' ring one; in the meantime, the factory one will get a weekly squirt of aerosol chain lube.
Senior Member
Join Date: Dec 2014
Location: SoCal
Posts: 362
from a few months ago:
Quote:
replaced the original sprockets, chain, and chain slider at 17,000 miles. pretty easy job but messy... spent half the time cleaning all the gunk that had collected behind the sprocket cover. bought a D.I.D km500r rivet tool to break the chain then rivet new master link and a vernier caliper to measure the rivet widths and link press width. used a rotozip with cutting wheel to grind off one of the OE pin stakes to avoid bending chain breaking pin. parts used were OE front sprocket, OE rear sprocket, OE chain slider, D.I.D 520vx2 112 link x-ring gold chain and 520vx2 x-ring gold rivet master link.
pics: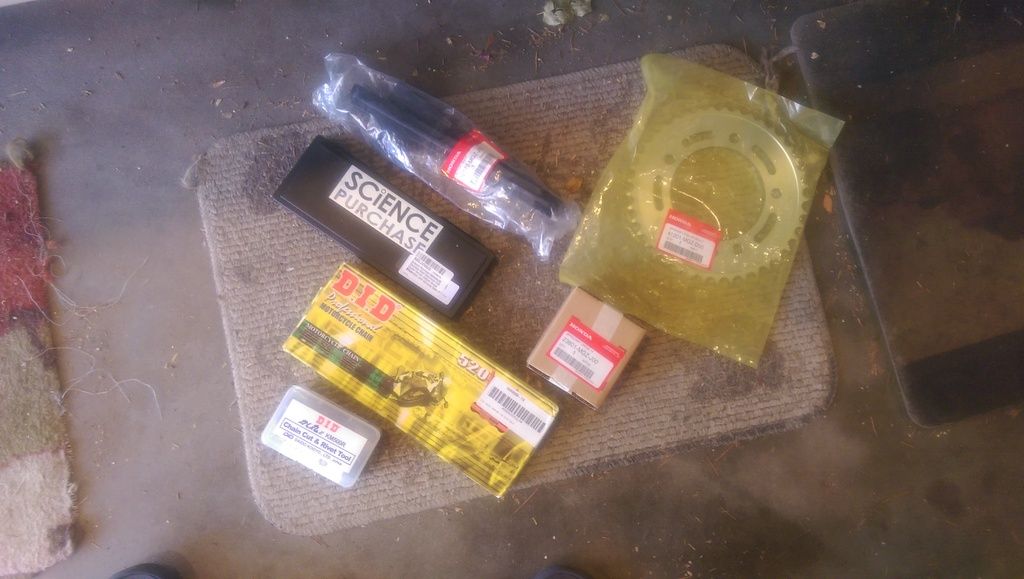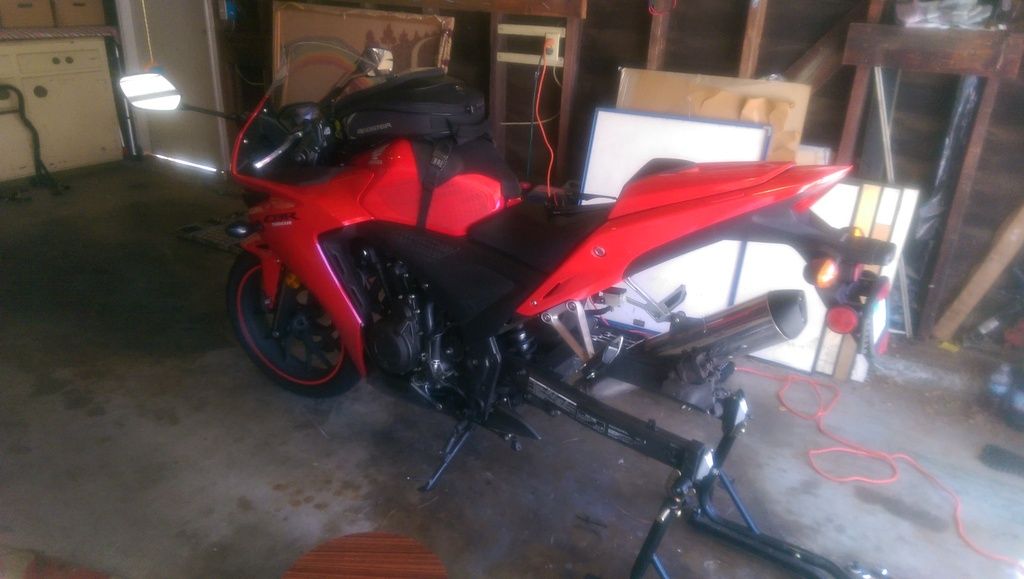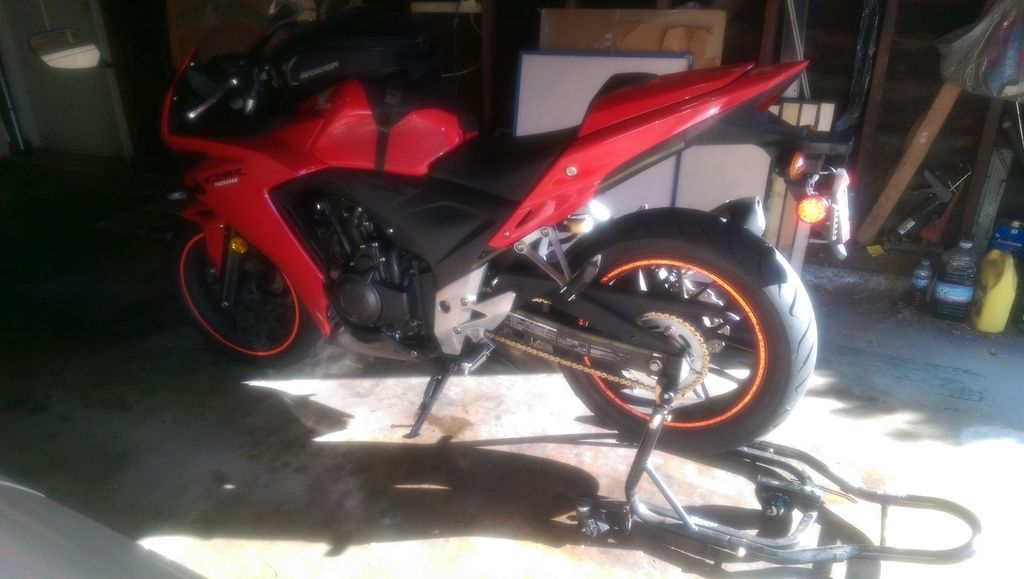 ---
2013 CBR500RA AC MILLENNIUM RED