Extra Screws. Not Good.
---
LMAO Well, as the title says, I gots a problem. Got in my Manual yesterday and felt invincible. This morning as I left for work with my bike apart in my garage, not so much.
Long story short, I attempted to replace the upper cowl portions that the shop had wrecked in trying to fit a Puig windscreen that did not fit properly. Surprisingly, it went well. I realized the bolts that need to be loosened and removed in order to get the front end lowered so I could get to the two screws that are the bane of every BR500R owner's existence when trying to change the windscreen. Got both pieces replaced, and all was well. When I went to re-assemble it, there were two screws, pictured below, that I cannot figure out for my life where they go. I thought they went in to the uppermost hole in the interior portion of the fairing as they thread properly, but they are not. I have gone through the process of assembling and reassembling three times and cannot identify where they go. Nothing is missing, everything bolts up tight, but I'm holding two extra screws, which concerns me. LOL They are allen bolts, and a 4mm allen wrench fits perfectly. Any info as to where these may bolt into would be ridiculously appreciated and will result in an immediate round of your adult beverage of choice if you ever make your way around an Army base I'm stationed at. Right now, that's Fort Irwin, CA. LOL Thanks guys.
Also, three little points.
1. The shop also broke several tabs on the fairing portion that holds the left turn signal. Ridiculous.
2. The wind screen for the CBR500R made by Puig simply does not fit properly. I have seen several other "successful" installs, and all have the inner cowling not closing right on the windscreen. This just does not seem right to me.
3. If anyone wants to buy said carbon fiber Puig windscreen, which is actually made for the CBR500R... I know a guy. LOL
---
Manny
-------------------
2015 CBR500R
Senior Member
Join Date: Mar 2015
Posts: 175
Wild guess, but did you check the two screw holes below the headlights? I always seem to forget them when I assemble the front part. Here:
---
'16 CBR500RA Matte Black
I did reiser. That was like the first piece of info I found that caused me to run out to the garage. You can only imagine how sad I was. LMAO I appreciate it though.


This is going to sound crazy, but as I look at the screws, they are identical to the ones that the shop used when they botched my windshield install. They couldn't get the fairing to close, so they replaced the uppermost bolts in the upper fairing with slightly longer ones. I think they left them in there then screwed the others on top on the outside. This shop ceases to amaze me. I have scoured Partzilla and can't even find the screws anywhere. LOL


Definitely appreciate the help, reiser.
---
Manny
-------------------
2015 CBR500R
Senior Member
Join Date: May 2013
Location: SE Arkansas
Posts: 918
---
ExTex, Ark. ABATE 20 webmaster

To view links or images in signatures your post count must be 10 or greater. You currently have 0 posts.

2015 Honda CB500FA (Red/White)
1989 Honda Interceptor 250 (Red/White/Blue)
ExTex, you're the man. Headed home at lunch and gonna check and see if that is the one and start playing the process of elimination game. Much appreciated.
---
Manny
-------------------
2015 CBR500R
Senior Member
Join Date: Jan 2014
Location: Qld, Australia
Posts: 1,044
I know the Powerbronze screen omits the to upper bolts with fitment; although those ones your have look like the front fairing bolts that go just below the tank, behind the the front of the knee panels.
---
What makes
To view links or images in signatures your post count must be 10 or greater. You currently have 0 posts.

And, I figured out where they go. I decided to give the Puig windscreen another shot. Thought I would remove the upper tabs and see if they would allow for the fairing to close properly. No dice. But as I replaced the side fairing the shop messed up and opened up the windscreen area again, I noticed where they went. There were two holes where they screw in that, when you close the outer fairing with the internal cowl, they disappear behind a tube. You have to screw them in before you button everything up, hence why I missed them initially. I really feel like I accomplished something today. LOL
---
Manny
-------------------
2015 CBR500R
Member
Join Date: Nov 2016
Location: Boston MA
Posts: 65
Guys, I've got an extra screw left over following a coolant change exercise on my 2014 CBR 500R. I had both black plastic side panels off and both foot pegs off (for shock adjustment). I can't for the life of me figure out where this gets returned to and it's keeping me up at night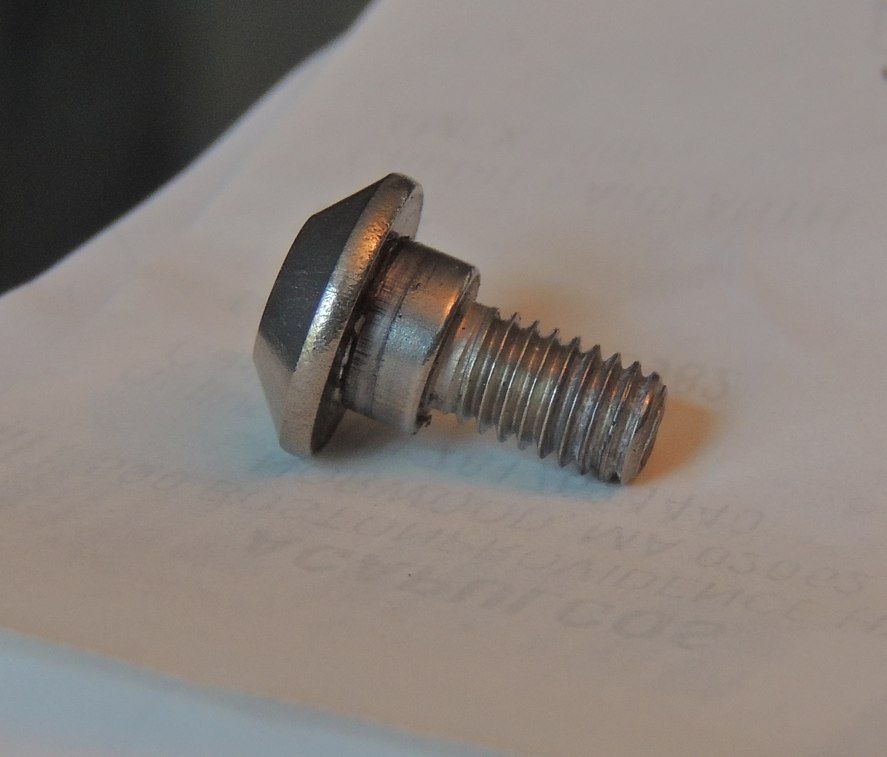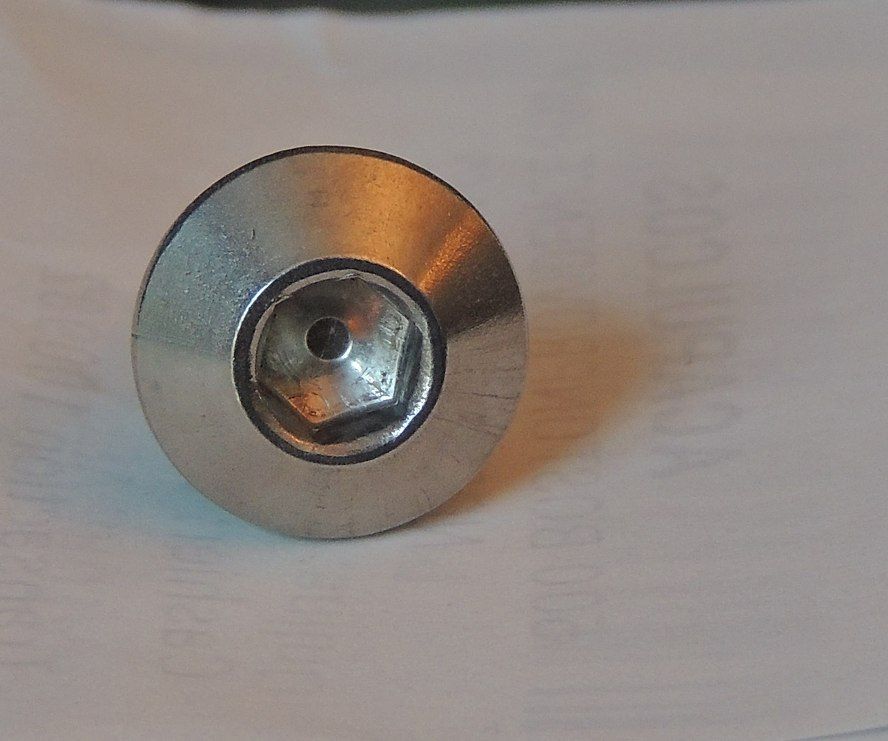 The thread on the fastener appears to be 6mm. Thanks for any ideas.
---
2016 KTM RC390
2014 CBR 500R
2012 CBR 250R
1982 BMW R65LS
certainly looks like a fairing screw. take apart the fairings slowly and focus on the where the fairings connect.
---
2012 Ducati Monster 1100 EVO
2006 CBR 1000RR (Blue/yellow)
2013 Kawasaki Ninja 300
Member
Join Date: Nov 2016
Location: Boston MA
Posts: 65
Yeah, that's my thought, too. I wasn't in too deep when working on it. I've spent a whole lot of time looking but can't see where it's missing. I'll have to search again when it's a bit warmer. Thanks!