Junior Member
Join Date: Jun 2015
Location: Bedfordshire, UK
Posts: 12
Got myself a Yoshi. Comes with a baffle, sounds very nice and while I might be riding without the baffle not one person has pulled out on me since getting it.
Junior Member
Join Date: Oct 2015
Posts: 15
This is my cbr500r with the Coffman an I gotta say much louder than the stock exhaust and I love the small exhaust makes the bike look much better than that ugly stock exhaust. A guy I work with said when I passed him with the stock exhaust it sounded electric and like a scooter lol I didn't like that to much so I changed that right away. In my opinion it does sound a tad like a 4wheeler but I'm okay with that because now people can actually here me coming up behind them.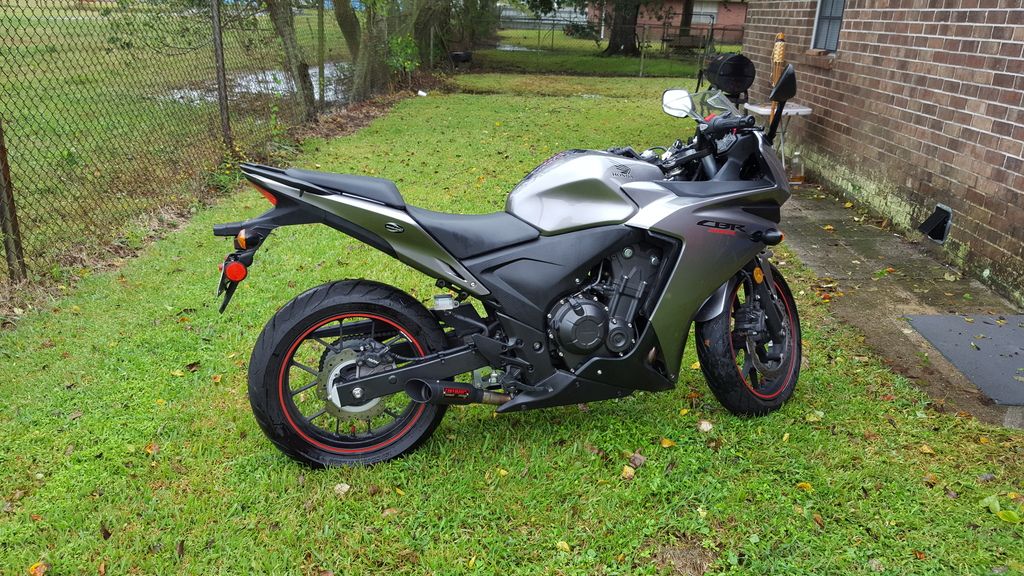 Quick question has anyone had any dealer issue with after market exhaust when going in for warranty work or recalls? I'm taking mine in for fuel gage arm and also look at why the coolant tank is full all blue so can't check level but straw shows coolant in there up to top only 7,000 miles and haven't added any thing other then three oil changes. Oh I have a bikers choice baffle inserted into header pipe after taking off muffler and a car turn down chrome tip for exhaust now.
---
Last edited by Seminoles; 11-18-2015 at

11:33 AM

.
I put a Coffman on my 500F. Great price $225.00 ,Much better sound ,less weight & Smaller size. Looks great.
Any one want to sell there OEM muffler need one to take bike in for warranty work? Just so they can't say exhaust caused it.